Homes Prices Have Changed
Pricing correctly from the very start can keep your home from sitting for weeks (or even months!) on the market with no offers. We'll use our insider knowledge to price your Lynchburg area property low enough to attract buyers, but high enough to maximize your equity.
View My Sold Properties
Why Use Jimmy To Sell?
You may still be asking yourself this question, and it's a valid one. A home is one of the largest investments most people make in their life and this decision is very important. If you have read through the rest of this site, you've learned that I hire a professional stager and professional photographer for my listings. There are other agents that claim to stage and photograph, but they probably do not hire a professional. I have had great success in selling homes quickly and I am always available for my clients. However, after all is said and done, what sets me apart from the other agents out there? What makes me different from any other agent who will pick up the phone when a client is calling? Why hire Jimmy Miller to sell your home?
Hire me for the reasons above, but also because I go above and beyond those reasons as well. I am involved with each of my clients from the first point of contact and I remain in touch even after the 'Sold' sign is taken out of the yard. I have a system and a process in place that works and has shown to be effective in getting houses sold. I know the real estate industry and I keep up with the ebb and flow of market trends.  I understand that every property and every situation is different, so I customize listing plans based on the needs of my clients. I love the work that I do and I love the satisfaction of a job well done.
If you're still not sure what sets me apart, please take a moment to read below to learn about a few more reasons why you should hire me to sell your home. I can't list everything I do but this will give you a good start!
Preparation
I walk through each listing looking for possible objections that a buyer may have. Being a licensed Class "A" contractor and having flipped 26 homes has given me an eye and expertise in making the repairs before they make it to home inspection. Once in home inspection, most repairs require the use of a licensed contractor. By performing the repairs prior to the home inspection, the home owner is permitted to repair items themselves or with a local handyman. Some repairs as simple as cleaning and painting can make a major difference in the buyer's perception of your home. This process can save time, money, and the deal.
Ready to Show
It takes at least a week to get staging and pictures done. I have 2 staging trailers with staging materials to make your home show the best features. I back the trailer into the driveway and the stagers use their expertise to create a pretty "picture" for the photographer to capture. The photographer works his magic and provides an alluring stage inviting the buyers sitting on their computers to come see more.  I do not show or present the property to anyone before it is ready, not even my own co-workers. My goal is to receive multiple buyers quickly which creates a frenzy of buyers afraid to lose your home. I have created multiple offers on most of my listings because they are presented well.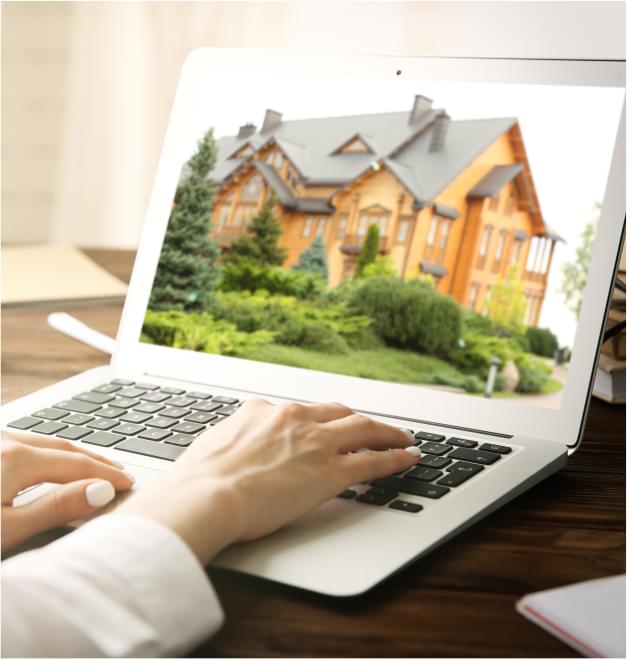 Advertising
Our first move is to put your listing on the MLS which will populate other websites like Realtor.com, Zillow, Trulia, Homes.com, etc. We immediately send an email to every agent (close to 800 in this area) with the details of your property. Agents who have a client looking for the right home appreciate knowing about your home quickly. We run a new listing ad in the Welcome Home magazine seen in the newspaper and boxes around town. A sign will be put in front of your home for ride by traffic and flyers will be provided. Directional signs will be used if necessary. Open houses can be run occasionally but if you do the research you will find that open houses get agents new clients far more often than they sell homes.
Lockboxes
I place electronic lockboxes on my listings. Electronic lockboxes are well-made, hard to break into, (I had someone use a two-pound hammer to try to get into one and failed!) and keep a record of every agent who has opened the box. Every time one of my electronic lockboxes is opened, I receive an email telling me who is opening the box and at what time it was opened. I know who has been in your home and when they were there. Agents who use combination boxes cannot say the same. Once they give out the combination, anyone can gain access. A potential buyer who remembers the code, can come back at a later time and gain access to the house without anyone knowing. Combination lockboxes are also very easy to break into. There are countless videos on the internet giving step by step instructions on how to break into these lockboxes and sometimes in less than 1 minute. Check out this video to learn just how simple it is.
Feedback
I have a system in place to retrieve feedback from every agent that shows my listings. Feedback is an important factor when selling a home. Knowing what potential buyers think about your home helps us to respond to buyer's concerns quickly. It also gives us an idea of what, if any, changes need to be made to help the home to sell. I have a system in place on each of my listings to make sure that we do our best to receive feedback from each showing. I communicate with the selling agent and then I relay that information to you, my client.
Customization
I customize listing plans for each of my clients. As I stated before, every property and every client is different. They have different needs and different situations. I have a multitude of options that every client doesn't need. I also have tools that may be needed by that do-it-yourselfer or client that doesn't have a way to move mulch to their home. I work with my clients to make sure they get top dollar for their home once it is on the market. I have a network of professionals who I can work with to get a home ready for the market. Whether it's as simple as setting up a professional carpet cleaning or as complicated as installing a new HVAC system, I have the knowledge and the network to get the job done right.
Experience Gets Results
If you read the testimonials or speak with my former clients you will find a couple of common statements. First, "He goes the extra mile for his clients" and the one that I am most proud of "While I knew we were not his only clients, he was always available by phone, text or email to listen to any of my questions or concerns. I felt like I was the most important". My goal is to give exceptional customer service to each and every client. I have the drive, knowledge, expertise, experience, and desire to get your home sold quickly and for top dollar. Why use Jimmy to sell your home? Use me because you deserve a top producing agent working diligently to meet your goals and has the track record to show for it.